Insurance can often be a very one sided relationship. That's why at Buck & Affiliates Insurance West we try to give back to our customers at every opportunity. The goal of this blog is to help educate our customers about important horse related insurance topics.
The most important component to protecting your horses is to limit the risks that they face by keeping them in a safe environment. When we insure horse facilities, we work with our customers to understand the risks they face, and help them limit those through proper maintenance, supervision and insurance coverage. We can never fully eliminate all risk from our lives, but the businesses we feature in this blog are all facilities that go above and beyond to take the proper steps to limit the risk's your horses face while in their care. Let us introduce the first of our featured businesses: Breezeway Stable.
 Breezeway Stable – Pullman, WA – (509) 330-1146
Located on fifteen acres, two miles south of Pullman, WA on State Highway 195, hidden amongst the famous rolling hills of the Palouse, you can find a horse haven called Breezeway Stable.
Breezeway Stable is a family owned and operated horse stable that has been catering to the needs of the local horse owners for the last 20 years. Originally built in 1991 by Roy Druffel and the late Cindy Druffel who shared a common love for horses, the barn is now under the management of their daughter Shawna Rasmussen. Since its inception, Breezeway has been the popular choice of local Pullman and Moscow horse owners, as well as the students at the two local universities (Washington State University and the University of Idaho), who have chosen not to leave behind their horse companions while attending college. It is a great place for students who are passionate about their horse to meet other students who share the same passion.
Breezeway stable offers its customers 25 matted stalls, bedded each day with wood shavings. Attached to each stall is an outdoor paddock. The stalls are all located in Breezeway's large facility that features a full size dirt footing indoor arena. There are separate tack rooms at each end of the facility for a convenience to the boarders. During nice weather the boarders have their choice of using the outdoor arena, round pen for training or letting their horse get exercise while grazing on 1 of 7 large grass hillside and flat turnouts.
One of the incredible features that separate Breezeway apart from other facilities is that it is located on a 400 acre wheat farm. Depending on the season, you can often find the stables boarders on long trail rides through the beautiful wheat fields that have helped make the hills of the Palouse so famous among scenic photographers. Once the boarders finish their ride, there is also a large wetland area featuring a large man made pond that is just a short walk from the stable.
Breezeway stable is a full service stable. Stall cleaning and AM and PM feedings are included with the boarding services. The horses of Breezeway enjoy some of Washington's best grass hay that is specially grown for them by a farm in Washington's Central Basin each year, guaranteeing them to always have fresh high quality hay that is specifically for horses.
All disciplines of riding are welcome at Breezeway. It has been home to horses that compete in Dressage, Jumping, Western Pleasure, and Reining among many others. If you and your horse are located near Pullman, and you are looking for a place to board or ride away from the elements, call Shawna Rasmussen at (509) 330-1146 to set up a visit to the stable. Once you see all that Breezeway Stable can offer you and your horse, you will never want to keep your horse anywhere else.
Barn Manager: Shawna Rasmussen
Phone: (509) 330-1146
E-mail: Jrsr00@hotmail.com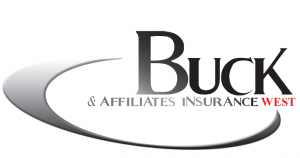 Do you own a horse, horse stable or horse business and would like to have your business featured in this blog? To schedule a consultation with us today please call us at (509) 334-5999 and ask for Dusty.