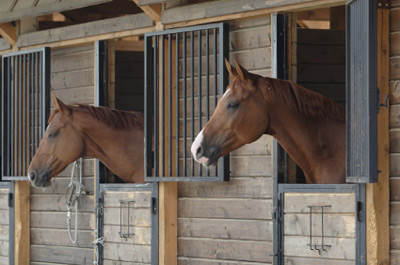 Do you own a horse farm, and need to protect your home and buildings as well as cover your equine liability?
Our Ranch & Estate program utilizes forms developed in conjunction with the American Association of Insurance Services (AAIS) and insures the usual and unique property exposures of most horse farm owners, whether their operations are primarily personal, commercial, or both. It provides insurance coverages for dwellings and related coverages, farm buildings including barns, arenas, and farm personal property including tack and related equipment.
The program allows an applicant to choose coverage forms, deductibles, and loss settlement options, for most eligible classes of property.
Tack and related equipment is covered at 100% of the coverage limit while the property is away from the primary farm location.
The Ranch & Estate coverage can be combined with the Equine Commercial General Liability coverage and Care, Custody and Control coverage, plus other coverage options. Comprehensive Personal Liability, at limits equal to the each occurrence limit, can be written if the principal residence is owner occupied.