If you are looking for horse boarding close to Spokane, please take a few moments to check out Valley Chapel Farm! They are a small, relaxed boarding facility with incredibly scenic trail riding areas overlooking Latah creek just minutes south of town. All of their horse guests enjoy very large runs, free fed quality hay, horse safe fencing, clean water and shelter. A 70 x 140 indoor arena, 2 outdoor arenas, 2 round pens and an obstacle course provide ample room to work with and train your horse.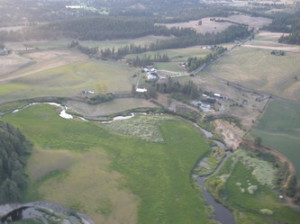 Located just south of Spokane, Washington, and just upstream from the Hangman Golf Course, off the Palouse Highway they are 2.1 miles south on Valley Chapel Road. Their address is 13602 South Valley Chapel Road, Valleyford WA 99036 Give Lisa a call at: 509-448-2712
http://www.valleychapelfarms.net/
Their goal is to be the best in terms of overall value. To achieve that, they do not skimp on feed. They "free feed", keeping grass hay continuously in the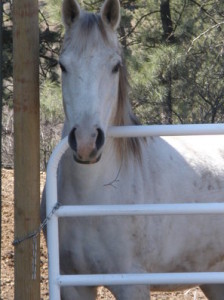 feeders. Their feeders minimize waste and the chance of sand colic. In the summer, at the owner's discretion, horses have the opportunity to run and graze in 10 acre irrigated pastures. Non-electric automatic waterers provide clean, fresh cool water year round and also contribute to the overall quality of care.
While many of the pens have trees, shelters for shade and cover from inclement weather are provided. Their customers value the care taken for their horses and the ability to ride in a relaxed, beautiful country setting. They believe that horses need room to run and stretch their legs so they designed large pens.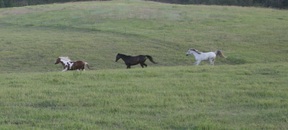 Amenities
Indoor arena 70′ x 140′
Large outdoor arena 120′ X 200′
Medium outdoor arena 70′ x 140′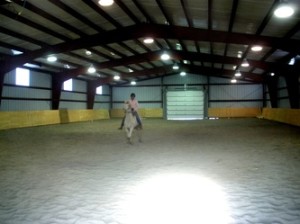 2 50′ round pens
20 acre pasture with 40′ X 70′ loafing shed
3 large pens with shelters (4 horse capacity) with room to run
12 large pens with shelters (2 horse capacity) with room to run
2 pens with 12′ x 12′ barn stall access (1 horse capacity)
1 pen with 12′ x 16′ barn stall access ( 1 horse capacity)
All pens feature BarBarA automatic waterers (warm in winter, clean & cool in summer)
Free fed quality grass hay
Gated entrance with security codes
Complimentary oats available for catching your horse
Horse safe panel, white vinyl and smooth wire fencing
Miles of beautiful, scenic trails overlooking Latah Creek and Hangman Valley
Obstacle course with elevated platform, ditch, mailbox, tarp, mattress, bridge, tires and streamers
Trailer for loading practice
Trailer parking at no extra charge
And best of all – great people to ride with!
Instructor
Sally has over 30 years of experience with horses and
training. She has given instruction privately, in groups and in clinic and camp situations in various disciplines including Hunter/Jumper – on the flat and over fences- Western, Showmanship, Equitation, English and Western Dressage, drill team, and ground training. Her students have ranged from the pleasure rider to the competitive equestrian. She welcomes all ages of students.
Sally has successfully trained and competed in Hunter/Jumpers, Stock Seat and Western. Having been a member of a Dressage
Quadrille is one of the many activities she has also enjoyed. She judges shows throughout the Inland Empire and Canada. Sally is also the owner/operator of WhinnyNWoofs, equine and canine massage.
Years of experience, be it working in tack and animal health stores, for a large animal veterinarian, at a racetrack, breeding farms, training farms and with many owners and riders in a variety of disciplines have afforded her the chance
to learn a wide range of skills. Looking to learn from others, be it from a novice or a very seasoned pro, keeps her ever growing within her own horsemanship skills The horses are our greatest teachers, and are always
stretching our abilities as horsemen and human beings. She enjoys working with people and their horses to help them move forward together in whatever path they choose. Learning and growing are the real goals that will continue as long as you choose to pursue this amazing relationship. Sally is ready and willing to help you follow your dream.